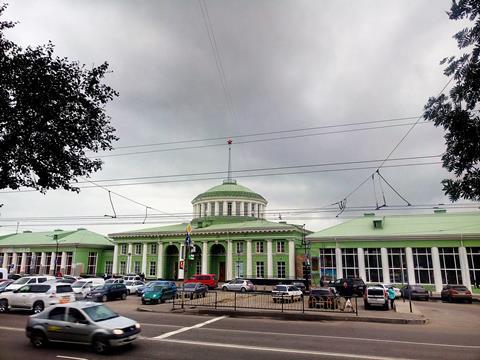 RUSSIA: The northern port city of Murmansk was cut off from the national rail network when a bridge over the River Kola collapsed on June 1.
The bridge 15 km south of Murmansk was built in 1930 and renovated in 2014. Train services had already been stopped after damage to the structure was discovered on May 30, with passengers being bussed between Murmansk and Vykhodnoy, 18 km to the southeast.
A new bridge will now be built, with have a longer span of 110 m to avoid future problems from water damaging its supports. This is scheduled to be completed by October.
In the meantime, Russian Railways is accelerating the ongoing construction of a freight link from Vykhodnoy to Murmashi, which can be used to provide an alternative route to Murmansk avoiding the collapsed bridge. The new line is now expected to open on June 23.
To compensate shippers for the disruption, RZD plans to offer a 25% discount on tariffs for fertiliser and iron ore exports via Murmansk until the direct route has been restored.