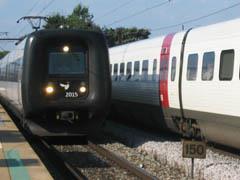 DENMARK: Comply Serve's ComplyPro e-collaboration project software is to be used by all partners in the Danish national ERTMS programme, including Banedanmark, Siemens, Thales, Alstom and project consultants.
To be supplied in English, ComplyPro will integrate all of the project's requirements, including sponsor, system and design in one open architecture database.
Offering the ability to expand as project requirements increase, ComplyPro will provide documentation for more than 5000 project requirements, ensuring that these are clearly visible and traceable to all parties concerned and therefore cannot be omitted.
It will also assesses the impact of unforeseen changes, top-down or bottom-up, allowing the client to make informed decisions before critical milestones are reached.