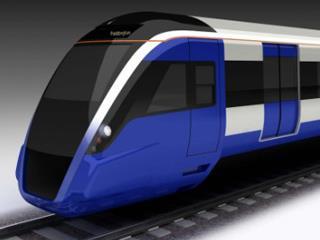 UK: Transport for London and Network Rail opened a public consultation for the proposed Crossrail 2 route on May 14. The consultation aims to establish the level of support for the scheme and a preferred route. It will close on August 2, and its findings will then be presented to the mayor and to the public on the internet. More detailed consultations would follow.
The second Crossrail route would run north-south to complement the east-west Crossrail 1, currently under construction. It will be operational no earlier than 2030. A route for the line has been kept free from any intrusive building development since 1991, with new buildings along the route built to allow for a railway line.
Two options are proposed. The metro option would build a tunnel between Wimbledon in the southwest and Alexandra Palace in the northeast. A high-frequency underground service would call at Tooting Broadway, Clapham Junction, King's Road Chelsea, Victoria, Tottenham Court Road, Euston-St Pancras, Angel, Dalston Junction, Seven Sisters and Turnpike Lane. Interchange with Crossrail 1 would be provided at Tottenham Court Road. An option for a station at Piccadilly Circus is also being examined.
The suburban option extends the metro route in both directions, running over existing heavy rail lines to Cheshunt in the north and various destinations to the southwest of London. This option would be more like Crossrail 1, where train services will run over existing Network Rail infrastructure beyond the central underground core.