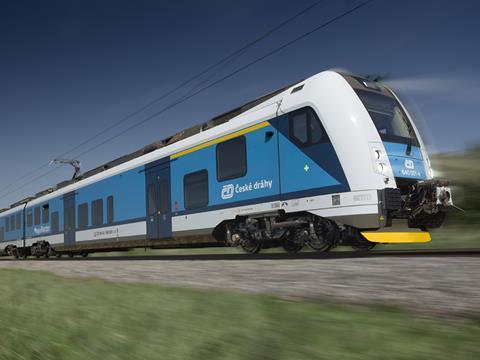 CZECH REPUBLIC: Infrastructure manager SŽDC and contractors Subterra, OHL ŽS and EŽ Praha have begun work to electrify and modernise the 29 km Olomouc – Uničov line by mid-2021. This will be SŽDC's first regional line to be upgraded to allow 160 km/h operation.
The EU is covering part of the KC3·88bn cost of the project, which includes bridge replacement and upgrading the track and stations.
In a change to the initial plans, the line is to be electrified at 3 kV DC, but with provision for a later change to 25 kV 50 Hz.
On completion the project will reduce journey times on the route from between 37 and 42 min to 17 min.