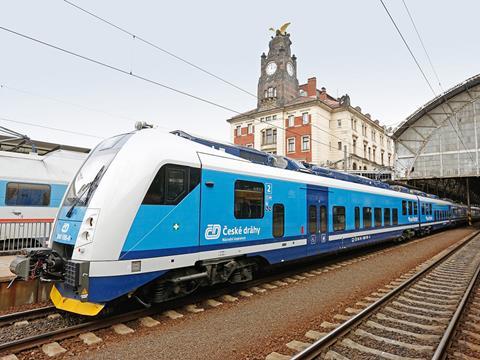 CZECH REPUBLIC: A programme to install ETCS Level 2 on routes around Praha was launched by infrastructure manager SŽDC and signalling contractor AŽD Praha on November 5.
The project is costed at KC327·7m, with 42% to be funded from European Union sources.
The project is divided into four stages. Český Brod – Praha Uhříněves is scheduled for completion in November 2020, followed by Praha Libeň – Kralupy nad Vltavou in November 2022, Český Brod – Kolín in November 2023 and Praha Masarykovo – Praha Bubny/Libeň in the final stage.