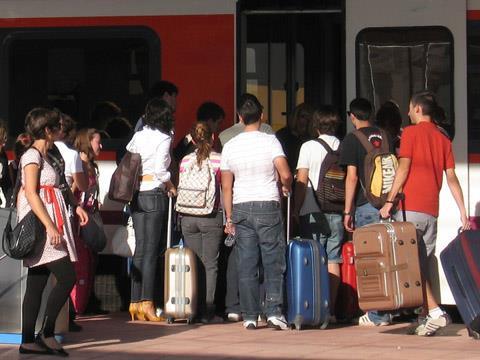 SPAIN: RENFE President Pablo Vázquez and European Investment Bank Vice-President Román Escolano signed an agreement on October 1 that will see EIB provide up to €600m for investment projects over a period of three years.
Among the projects to be financed with EIB funding will be an investment programme encompassing over 100 suburban stations across Spain, including platform extensions, accessibility improvements and passenger information systems. Of its €372m investment budget for 2016, RENFE has allocated €110∙8m to the suburban stations programme.
EIB funding will also be used to install wi-fi at stations and on trains, and for RENFE's rolling stock acquisition programme.