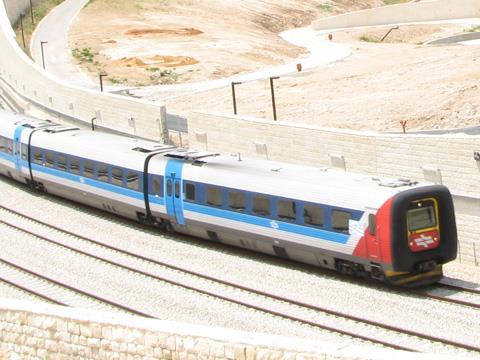 ISRAEL: The National Council for Planning & Construction approved the full 260 km alignment for the proposed Eilat line on March 5, enabling detailed design to begin and costs and timescales to be finalised. This followed the Southern District Committee for Planning & Building's approval for the Dimona – Hatzeva section, which had attracted criticism from environmental campaigners.
The double-track electrified route from Be'er Sheva' will have stations at Dimona, Sapir, Ketura, Ramon and Eilat, and four freight terminals.
Part of the route will have separate alignments for passenger and freight services, with the passenger line being around 20 km shorter at 240 km.
The chosen route includes 9 km of tunnel; a more expensive proposal for a longer route would have required 26 km of tunnelling.
Transport Minister Yisrael Katz has said he plans a bond issue to fund construction.