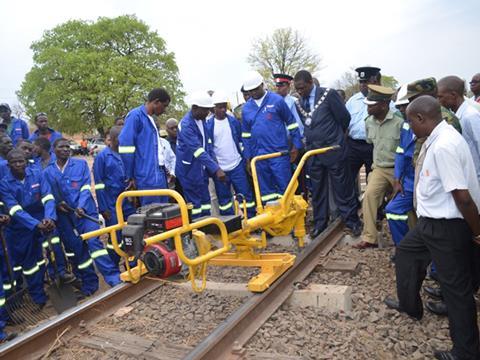 ZAMBIA: A consortium of Bombardier Transportation, Huawei and local company GMC Technologies has been awarded a US$51m contract to deploy ERTMS Regional on Zambia Railway Ltd's 980 km Chingola - Livingstone line. The route is being upgraded and double-tracked using government funding allocated last year.
Pioneered in Sweden, ERTMS Regional uses onboard and trackside elements of ETCS with GSM-R and computer-based interlockings to provide a cost-effective train control and automatic train protection system for low-density lines.
Bombardier is to supply its Interflo 550 signalling and train protection technology, with Huawei responsible for GSM-R. Backhaul between the base stations will use microwave technology, which Huawei says has lower capital costs and is less vulnerable to theft than fixed transmission networks.
ZRL has awarded 32 local companies contracts for infrastructure modernisation to increase speeds on 500 km of the route to 80 km/h. The contractors have been asked to include women in the works.