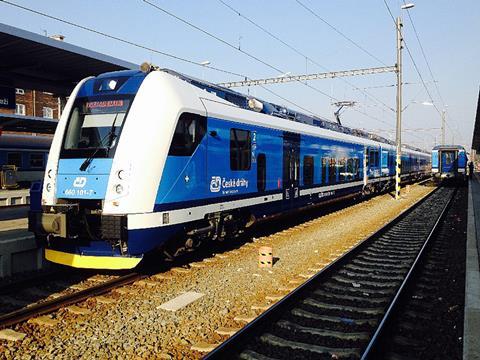 CZECH REPUBLIC: Infrastucture manager SŽDC has begun the installation of ETCS Level 2 on the 108 km Česká Třebová – Přerov route which connects the country's two principal corridors 1 and 2.
The work is being carried out by AŽD Praha at a cost of KC386m, with €11·9m to be provided through the EU's Connecting Europe Facility. Completion is due in mid-2020.
ETCS installation is also underway on the 54 km section of Corridor 4 between Praha-Uhříněves and Votice, where the work is being carried out by AŽD Praha. The project is costed at KC211m, with 65% EU co-funding. Completion is scheduled for late February 2020.
The Ministry of Transport has announced that all vehicles operating on corridors 1 and 2 will be required to have ETCS from January 1 2025.