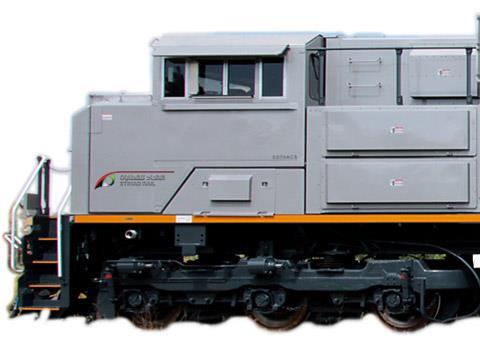 UAE: The Civil & Track Works contract for the 266 km first phase of the national rail network has been awarded to a consortium of Italian firms Saipem and Tecnimont and local company Dodsal Engineering & Construction, Etihad Rail announced on October 26.
The 3·3bn dirham contract covers design, procurement and construction of railway infrastructure including earthworks, bridges, communications and the depot at Mirfa, plus testing and commissioning.
A joint venture of Aecom and Parsons International had previously been appointed as project management consultant, and PCM Strescon Ventures has been selected to supply concrete sleepers.
The initial line will link Habshan and Ruwais in the UAE's Western Region by 2013, and Shah and Habshan by 2014. The long-term plan is for a 1 200 km national network, linking the UAE to Saudi Arabia via Ghweifat in the west and Oman via Al Ain in the east as part of the proposed GCC Railway.
'This milestone contract truly marks the start of the realisation of a national railway network on the ground and beyond the planning stages', said Etihad Rail CEO Richard Bowker. 'Thanks to our team's unwavering dedication, passion and commitment, our landmark project is making massive progress and actual construction is now imminent.'
On October 23 Abu Dhabi National Oil Co signed an agreement for the railway to carry up to seven million tonnes of granulated sulphur a year. Electro-Motive Diesel has a contract to deliver seven SD70ACS heavy-haul locomotives in 2012, and China South is to supply 240 sulphur wagons.