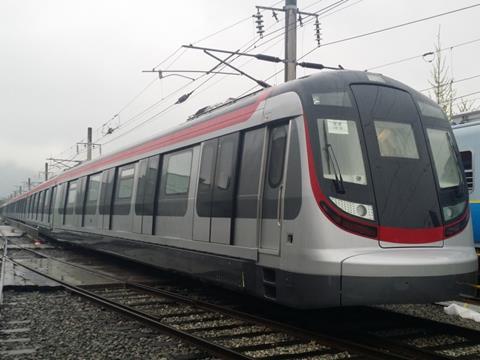 CHINA: Following the discovery of problems with construction methods and documentation on the Shatin – Central Link project, Hong Kong's Transport & Housing Bureau has appointed three retired senior government officers to review MTR Corp's project management system and recommend additional management and monitoring measures.
The expert adviser team team formed on August 15 comprises former Director of Civil Engineering Dr Lau Ching-kwong, former Director of Buildings Hui Siu-wai and former head of the Geotechnical Engineering Office Wong Hok-ning. They have been appointed for one year, and are expected to complete a report on their findings in around nine months.
They will advise on the most pragmatic methodology for MTR Corp to ascertain the structural safety and the as-built condition of the platform slabs and diaphragm walls of the Hung Hom Station Extension, consider any further investigations necessary across the SCL project, and advise on any other relevant matters.
MTR Corp said it would fully co-operate with the review. 'The three members of the expert adviser team are highly respected and seasoned professionals in the engineering and construction industry', said CEO Lincoln Leong.
'Going forward, the corporation will continue to fully co-operate with all relevant government departments with a view to delivering new railway projects to provide efficient and convenient services for the travelling public in Hong Kong', he added.
The Hong Kong government's Electrical & Mechanical Services Department has confirmed that the 26 km section of the Guangzhou – Shenzhen – Express Rail Link within Hong Kong is 'safe and in sound condition', the government said on August 16. Commissioning is planned for late September.