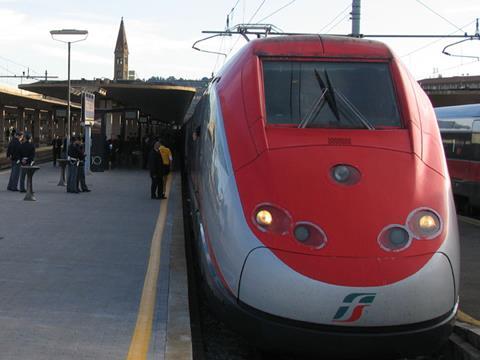 ITALY: A cost:benefit analysis has come out in favour of continuing with the project to build 7 km twin-bore high speed rail tunnel and Belfiore station in Firenze.
Work has been underway since 2010, but in February this year the then Minister of Infrastructure & Transport, Danilo Toninelli, ordered reviews of several major projects.
The Firenze tunnel was found to have a benefit:cost ratio of 1·2:1, and more than half of the estimated €1·6bn cost has already spent.
The tunnel will significantly reduce travel times by avoiding the need for trains to reverse at the existing Santa Maria Novella terminus, increasing capacity and improving reliability on the Torino – Milano – Roma – Napoli high speed corridor.
However, it will increase the travel time for local passengers needing to interchange with trains at SMN, which is more centrally located in the city, 1 km from Belfiore. The study suggests that a peoplemover should be built between the two stations, augmenting tram route T2 which opened in February. The report also suggests that a new station for regional trains could be built adjacent to Belfiore, an option which had previously been rejected because of the cost.
An in-depth article on the Firenze Belfiore project appeared in the September 2018 issue of Railway Gazette International magazine.