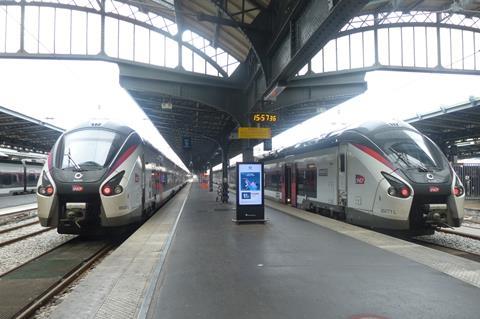 FRANCE: Infrastructure manager SNCF Réseau has selected Frequentis to develop and supply a customised voice and data communication system covering the entire national rail network, including high speed lines.
Frequentis will provide its FTS 3020 IP-based fixed terminal system. This supports GSM-R, which partially covers the French network, as well as public mobile networks, TETRA and LTE. The contract includes more than 3 600 fixed terminal systems and up to 40 000 mobile users, along with maintenance until 2036.
The contract has been placed as part of the FERCOM communication project which will pave the way for SNCF Réseau to transition to FRMCS.
'We are pleased to be working with SNCF Réseau on this project, supporting them with their phased transition from GSM-R connected legacy systems, and to prepare for its future communication and incident management needs in line with the FRMCS standard', said Tom Karl, Frequentis Vice-President Public Transport, on May 8.
Frequentis is to open an office in Lille dedicated to the public transport market, in addition to its existing Toulouse site which undertakes air traffic management projects.