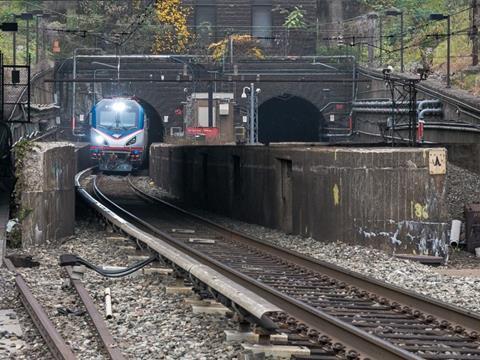 USA: Construction of a second pair of rail tunnels beneath the Hudson River linking New York City with New Jersey looks increasingly assured following confirmation that the project is to be allocated a further $6·9bn of federal funding.
The Gateway Programme to enhance capacity on a critical section of the Northeast Corridor covers the construction 4 km of twin-bore tunnels under the Hudson River and 2∙2 km of new alignment between Bergen Pallisades and an expanded New York Penn Station, along with bridge replacement work and other enhancements on the New Jersey side of the river.
Project promoter Gateway Development Commission announced on July 6 that the tunnel had 'entered the engineering phase' under the Federal Transit Administration's Capital Investment Grants programme. FTA had confirmed the federal grant allocation, clearing the way for the project to receive much of the federal funding needed to begin full construction.
GDC said it expected the remainder of the financing to come in the form of a $4bn allocation under the Federal-State Partnership for Intercity Passenger Rail Grant programme. The promoter has also applied for funding under the Rebuilding American Infrastructure with Sustainability & Equity and the Consolidated Rail Infrastructure & Safety Improvements acts.
A statement issued by the White House said that the funding allocation would enable GDC to 'begin early actions like utility relocations, critical real estate acquisitions, demolition, procurement of specialist equipment and materials, and further design'.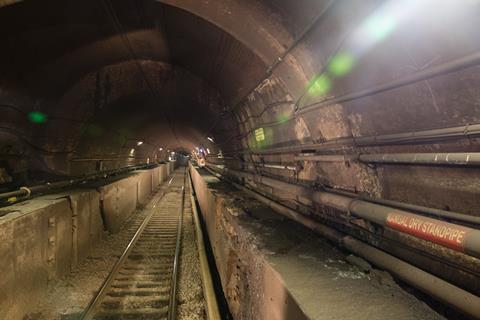 The outlook for the project had seemed uncertain in 2021 when FTA ranked it as a medium-low candidate for a CIG allocation; this was widely perceived as a delaying tactic by the Trump administration. A revised submission by GDC in January 2022 saw the tunnel scheme rated medium-high.
Opening of the new bores would allow the existing heavily-used Hudson tubes to be taken out of use for major rebuilding, including repairs to the long-term damage caused by Superstorm Sandy in 2012.