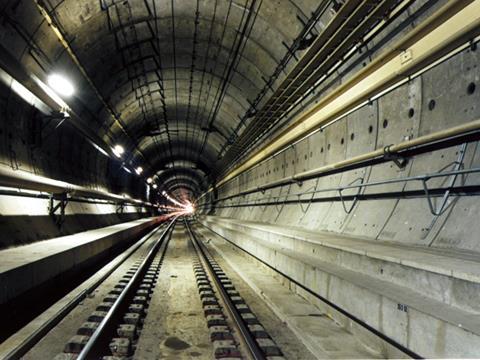 EUROPE: Eurotunnel announced on September 29 that a GSM-R network is now available through the Channel Tunnel.
The fixed-link concessionaire said the €48m introduction of GSM-R was the result of 'six years of detailed project work', and provides 'full interoperability with the entire trans-European railway network'.
Nokia undertook system integration and is responsible for supervision and maintenance of the communications network inside the tunnel. Siemens supplied and installed the cab radio and driver interface equipment for Eurotunnel's locomotives, while SNCF Réseau shared equipment from its own GSM-R network.
The inauguration marks 'the start of a new era for Eurotunnel, in terms both of railway safety and customer service', said Chief Operating Officer Michel Boudoussier. 'With GSM-R, Eurotunnel paves the way for the development of European railway traffic.'