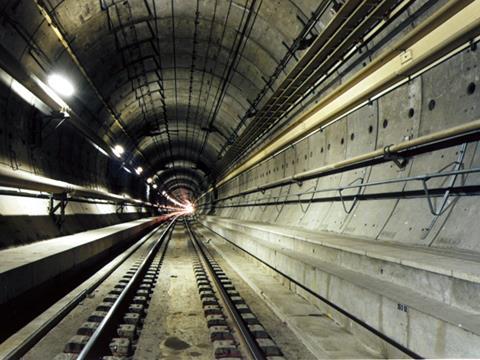 FRANCE: The State Council has definitively upheld Channel Tunnel concessionaire Eurotunnel's appeal against a Ministry of Transport decree which had defined the fixed link as being comparable to the French national railway network, and thus subject to rail reform policies which were announced in August 2014.
The reform policies would only have applied within French territory. Eurotunnel argued this would be contrary to the 1986 Treaty of Canterbury between the UK and France, which the concessionaire said prohibits regulations being imposed on only one side which would create 'obstacles and inconsistencies', or limit its freedom to set prices for Shuttle services or access charges as set out the Railway Usage Contract.
'Eurotunnel is delighted with the decision of the Conseil d'Etat, which confirms the importance of the unique status of the integrated bi-national transport service', said Groupe Eurotunnel Chairman & CEO Jacques Gounon on April 20.