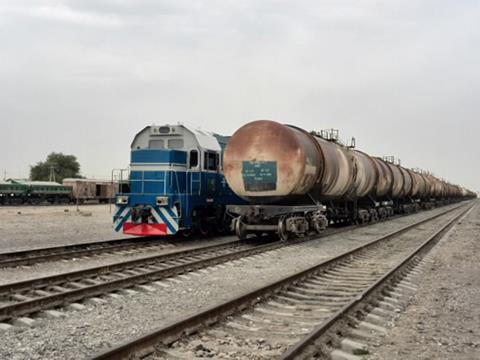 TURKMENISTAN: Huawei has been awarded a contract to supply GSM-R for the 133 km Buzhun – Serhetyaka and 23 km Bereket – Chilmammet sections of the north-south railway which is under construction to link Uzen in Kazakhstan with Bereket and Etrek in Turkmenistan and Gorgan in Iran.
Huawei has previously installed GSM-R on the 289 km Chilmammet – Gyzylgaya – Buzhun section of the corridor, and on the east–west Turkmenbashi – Ashgabat line.
The company is to supply GSM-R equipment including DBS3800 distributed base stations and tower-mounted remote radio units designed to minimise the impact of antenna feeder loss on radio network coverage while satisfying a local requirement that equipment rooms cannot be located close to the towers.
Announcing the contract on June 11, Huawei said it has now rolled-out GSM-R across more than 24 000 km of railway worldwide, and achieved a 55% market share of new GSM-R contracts awarded in 2013.