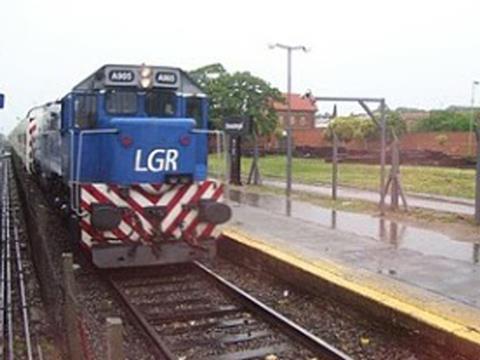 ARGENTINA: Under a US$1⋅2bn conditional credit line being provided over 10 years to the improve commuter services in Buenos Aires, the Inter-American Development bank has approved an initial loan of $300m to the federal government towards a $500m project to upgrade and electrify the 52⋅6 km route on the Roca network from Plaza Constitución to La Plata via Berazategui.
As well as electrification at 25 kV 50 Hz AC, costed at $73⋅8m, the project includes a $102⋅4m package of improvements to bridges and other structures, $82⋅4m for track renewals and $120m for signalling and telecommunications. New automatic block signalling is to be installed and manual level crossing barriers replaced with automatic gates.
The Buenos Aires – La Plata route currently carries 37 million passengers a year, which IDB expects to increase to 55 million in the first year of electric operation. Some 9 million passengers currently travelling by bus and car are expected to switch to rail, 'which will help to reduce traffic and congestion', according to IDB.