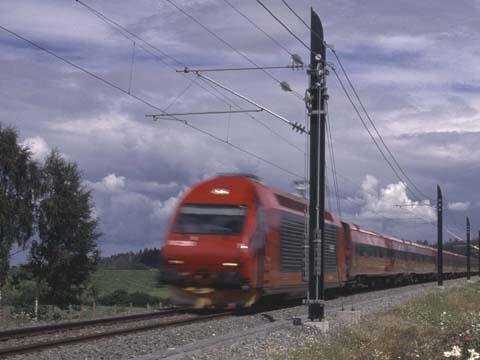 NORWAY: Infrastructure manager Jernbaneverket has announced the award of two contracts for signalling and electrification renewal works.
A framework contract with Thales covers the supply of non-ETCS signalling over the next 10 years, with maintenance for 25 years. Specific contracts worth NKr240m have been signed for the Sandnes - Stavanger line, Gandal freight yard and Høvik station. Jernbaneverket expects to start the roll out of ETCS signalling within the next 10 years.
Meanwhile, Baneservice has been awarded a NKr197m contract to renew the electrification equipment on the 62 km Jærbanen route between Egersund and Sandnes.
The original equipment dates from 1956, and is now prone to faults and limits capacity because of its low power rating. The new equipment will include autotransformers to reduce power losses. Work is expected to start this month.