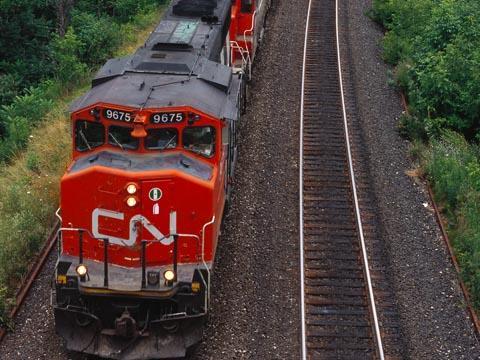 CANADA: Canadian National announced on February 12 that it was suspending work to examine the feasibility of building an 800 km railway to link iron ore deposits in the Labrador Trough area of northern Québec and Labrador with the port of Sept-Îles.
The study was initiated in August 2012 by CN, pension fund investor La Caisse de dépôt et placement du Québec and a group of mining companies.
CN said that while work was progressing steadily, 'current market realities' have resulted in delays to mine development. A joint review with the mining companies had indicated that mine construction schedules and 'diverging needs' would make it difficult to obtain the volume of ore necessary to support a new railway, and the decision of some other mining companies not to join the group supporting the project was also a factor.
'We have invested considerable effort and resources towards the feasibility study, but in light of the circumstances, CN has concluded that it is not advisable to continue with the feasibility study at this time', said Executive Vice-President & Chief Financial Officer Luc Jobin.