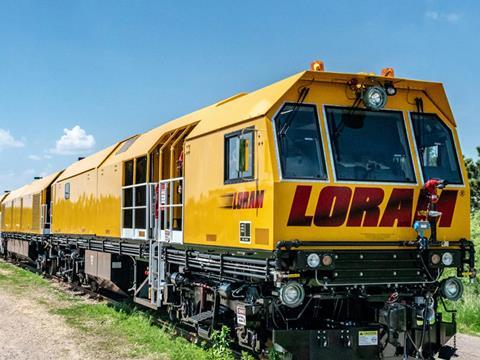 AUSTRALIA: Loram Maintenance of Way has agreed to purchase Aurizon's rail grinding business, along with its contracts to serve four customers.
'Loram recognises substantial opportunities in the Australian rail market', explained Stephen Mannix, Managing Director of local subsidiary Loram Pty Ltd, when the agreement was announced on August 12. 'This acquisition positions Loram for significant growth.' Loram had supplied Aurizon's fleet of rail grinders, and a 120-stone RG419 machine is due to be delivered later this year.
As part of an operational efficiency improvement programme, the Queensland-based freight operator announced last year its intention to restructure its Technical Services & Planning business unit. It had reportedly decided in October 2018 to dispose of its rail grinding business.
'Loram's continued global expansion as a respected leader in railway maintenance contract service operations is based on the principle that technology is global and service is local', commented Loram Maintenance of Way President & CEO Phil Homan.