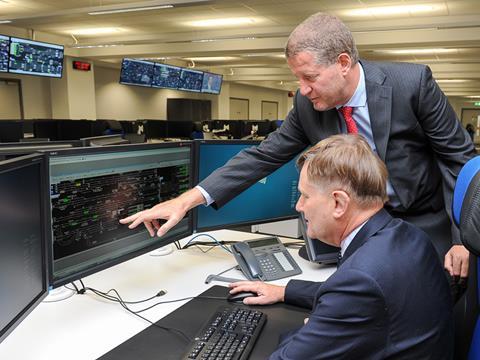 UK: Network Rail's Rail Operating Centre in York was formally inaugurated by local Member of Parliament Hugh Bayley on September 12. The largest of 12 centres being built to manage Great Britain's entire rail network, the York ROC will eventually control signalling and rail operations on the East Coast Main Line between London King's Cross and the Scottish border.
Staff training will begin shortly, with the ROC scheduled to replace the current York control centre from January 2015. Further locations will be migrated into the ROC over the following years. Around 400 staff from Network Rail and the Northern and East Coast train operators will eventually work at the site, with up to 87 on shift at any time.
'The new centre will allow teams from Network Rail and rail operators to work more closely together, making quicker, more collaborative decisions about the operational railway', said Alan Chaplin, Service Delivery Director at Northern Rail.
An adjacent workforce development centre has professional and practical training facilities for up to 250 delegates, including 80 m internal and 150 m external tracks, welding and signalling training facilities.