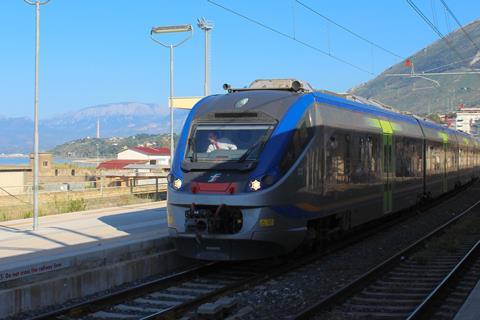 ITALY: Infrastructure manager RFI has awarded a consortium of Webuild (75%) and Ghella (25%) a €1·32bn contract to rebuild the 30 km Fiumetorto – Lercara section of the Palermo – Catania main line on a new double-track alignment.
The Lot 1+2 package is to include 20 km of double-track tunnels, 2 km of road and rail bridges and 7 km of new roads. The stations at Cerda and Lercara are to be refurbished and a new station is to be built at Valle del Torto. The consortium is to use four tunnel-boring machines. The stations are to be equipped to reuse rainwater in toilet facilities.
In May, the same consortium members were awarded a contract to rebuild the Caltanissetta Xirbi – Nuova Enna section of the corridor. The realignment of the Lercara – Caltanissetta Xirbi section was let to Webuild, Ghella and Impresa Pizzarotti.
Work on the first package of the realignment of the Palermo – Catania main line began in March 2019 between Bicocca and Catenanuova; construction is also underway on the Enna – Dittaino and Dittaino – Catenanuova sections.
RFI is currently tendering the remaining packages of the Palermo – Catania and Catania – Messina routes and it expects all the relevant sections to be tendered by the end of the year.