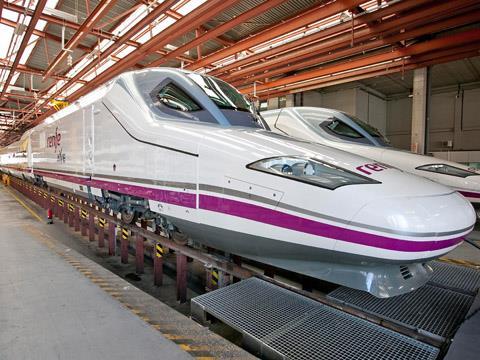 SPAIN: The Ministry of Development has launched tendering for a €65bn PPP to build 344 km of high speed infrastructure between Olmedo on the Madrid – Valladolid route and Ourense.
As well as design and construction, the winner will be responsible for contributing to the funding and maintaining the entire 432 km route between Olmedo and Santiago de Compostela.
Meeting the President of the Galicia regional government in December, Development Minister José Blanco undertook to have a high speed line from Madrid in service by the end of 2015. Within the region, the Ourense – Santiago – A Coruña corridor is expected to be completed later this year.
ADIF is to electrify the routes from A Coruña to Vigo and Ourense under a €155m short-term funding agreement with the Ministry of Development. The 2007-10 contract programme with the government has been extended until June 30 as negotiations for a new agreement continue.