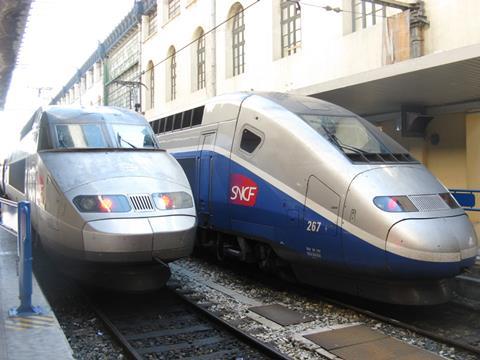 FRANCE: SNCF and RFF have launched Vigirail, a three-year programme to improve the inspection and maintenance of switches and crossings. Vigirail has a budget of €410m, of which €300m is earmarked to increase the rate of pointwork renewals from 300 to 500 per year.
According to the two parties, the objective of Vigirail is to 'enhance the monitoring, modernise the maintenance and accelerate the renewal of pointwork'. Within the next year, the manual inspection of points will be enhanced by the deployment of three inspection trains fitted with high-definition cameras and capable of automated image analysis, RFF says.
The project also foresees a significant revision to training methods for track workers from 2015, including the issuing of tablet PCs to staff to enable them to upload images of track condition remotely during inspections.