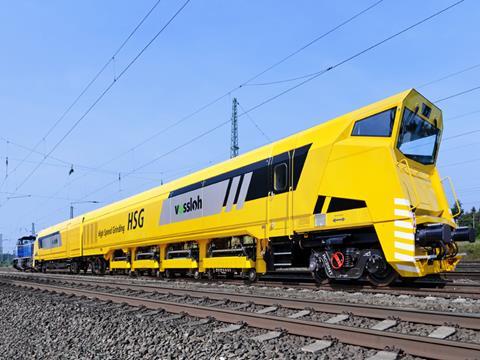 CHINA: The CRM-Vossloh Track Maintenance joint venture of Chinese rail equipment services provider CRM and Vossloh Rail Services has won a contract to undertake preventative rail grinding on the 1 300 km Beijing - Shanghai Passenger-Dedicated Line.
Announcing the contract on April 9, Vossloh said it was the first time a private-sector company had been appointed to provide maintenance services on China's high speed network.
'With the signing of this contract our High-Speed Grinding technology has accessed one of the world's most innovative and biggest rail markets,' said Vossloh Rail Services management board member Marcel Taubert. 'From here and together with our Chinese partner, we intend gradually to extend our services to cover other sections of the Chinese railway network.'
A Vossloh HSG grinding train capable of working at speeds up to 80 km/h is currently being delivered and is scheduled to start work in the second quarter of 2013.