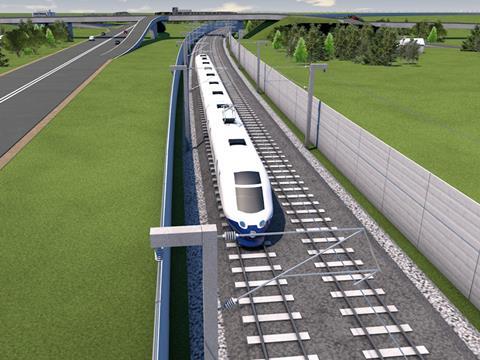 EUROPE: Rail Baltica project promoter RB Rail has begun rolling out planning, scheduling and risk reporting software to improve the management of its activities and resources and to speed up the implementation of the project.
The need for such a system was highlighted in a review carried out jointly by the audit institutions in the three Baltic States.
Following a competitive tender, PRM Yazilim Danişmanlik was selected to supply an Oracle Primavera P6 cloud-based software package, which is widely used in the construction industry. The supplier will also lead employee training and support the system, which will be used by all Rail Baltica implementing bodies.
The software is intended to help define and monitor the schedule and budget during the entire lifecycle of the project, allowing RB Rail to anticipate and proactively manage potential issues across all three countries.
'As we move from the development phase to the construction phase, it is the right time to transition our existing control systems to a proven comprehensive software system to support our project management activities and ensure the successful delivery of this complex project', said Mark Loader, management board member of RB Rail, on March 6.