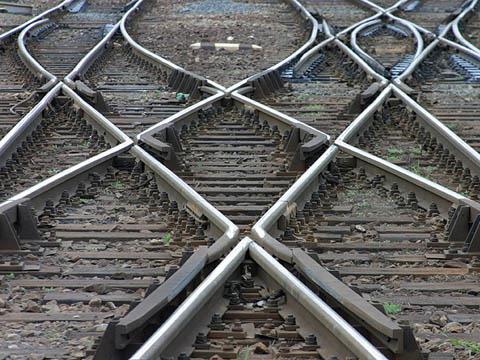 AUSTRIA: Plasser & Theurer presented its fully-automatic APT 1500 R rail welding robot at the 18th International Convention of the Austrian Society for Traffic & Transport Science in Salzburg.
The welding robot performs an automated electric flash-butt welding sequence without manual interaction, ensuring high and reproducible geometric accuracy, fracture forces and fatigue strength. Rails are lifted automatically into the welding head and positioned correctly, with the gap between the rail ends closed by pulling the rails together using a device with a tractive force of up to 1500 kN integrated into the welding head. The clamping jaws are designed so that it is not necessary to grind off the maker's marks on the rail web.
Optional use of pulsation welding achieves a high-quality weld in less time and with shorter burn-off lengths. The welding current is transmitted to the underside of the rail head and to the upper side of the rail foot, thus reducing the preparation work before grinding.
The welding plant incorporates a non-contact temperature measurement system to ensure accurate cooling of high-alloy rails and integrated air quenching for fast cooling of head-hardened rails. All major parameters are recorded and stored.
The new welding robot has been approved and certified in Germany and Austria.