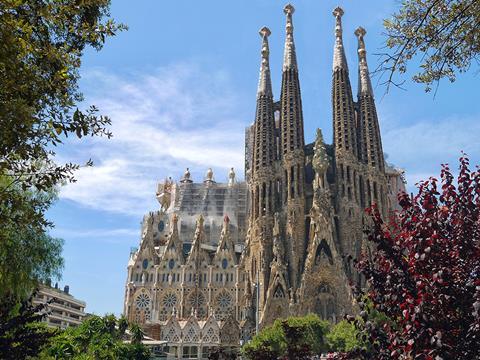 SPAIN: Barcelona city council and the Sagrada Família have signed an agreement which will see a package of transport improvements funded by the organisation building the famous church designed by Antoni Gaudí.
Part of a UNESCO World Heritage site, the church attracts 20 million visitors a year, with 4·5 million visiting the interior. This puts significant pressure on local public spaces and transport routes.
Under the agreement announced on October 18, the Junta Constructora de la Sagrada Família is to contribute €2·2m a year for 10 years to help fund the city's public transport network. It will also contribute €7m to improve access to the metro; options being considered include providing direct access to the church or its exterior and making existing access points bigger.
It will also provide €4m for improving the local urban realm, and allocate €0·3m a year for 10 years for maintenance work and street cleaning.