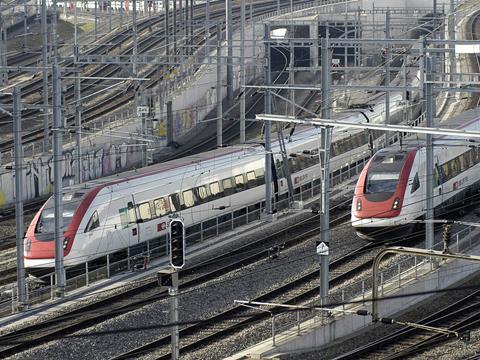 SWITZERLAND: Swiss Federal Railways announced on November 14 that it had awarded a SFr273·7m contract for the construction of the 3 km Eppenburg tunnel, the key element in the SFr855m project to four-track the busy Olten – Aarau line by 2020.
The contract awarded to the ARGE Marti Eppenberg joint venture led by Marti Tunnelbau AG covers the civil works for boring the tunnel and building the approach alignments through Wöschnau and Gretzenbach. Enabling works are already underway, and construction is expected to begin in the spring of 2015. A separate contract will be awarded around mid-2017 for the supply and installation of the railway systems, including track, catenary and signalling.
SBB issued an open tender for the tunnelling work in January 2014, with bids submitted by June for consideration using price, quality and environmental factors. ARGE Marti Eppenberg proposed to excavate the twin-bore tunnels using a tunnel boring machine, which SBB said was not only the most economical approach, but reduced the impact on both local residents and the environment compared to drill and blast techniques.
Being funded by both the federal government and SBB, four-tracking of the Olten – Aarau bottleneck is a key element in the ZEB infrastructure development programme, allowing more intensive services through the country's central plateau. As well as the tunnel, the scheme includes construction of a fourth track over the 2·5 km between Dulliken and Däniken on the approaches to Olten, as well as modifications at Olten station. Preliminary works to reduce headways began in March 2013, in order to reduce the impact of the construction work.