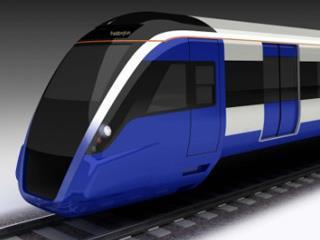 UK: A consortium of Siemens and Invensys Rail has won contract C620 covering the design, supply and commissioning of communications-based train control for the Crossrail project, promoter Crossrail Ltd announced on November 12.
Bombardier Transportation, Invensys Rail, Siemens, Signalling Solutions and Thales were invited to tender for the contract. Bombardier did not submit a bid, while Invensys Rail and Siemens decided to submit a joint tender.
The £50m contract covers the core Crossrail route between Portobello Junction in the west, Pudding Mill Lane Junction in the east and Abbey Wood in the southeast. Services on this section will run in Automatic Train Operation mode with Automatic Train Protection.
Current signalling and safety systems will be used on the existing lines at both ends of the Crossrail tunnels, but the rolling stock must be capable of operating with ETCS Level 2 which is to be installed on the Great Western Main Line. A derogation from Technical Specification for Interoperability requirements has been obtained for the project, but provision is being made to plan future migration from CBTC to ETCS Level 3.
'Crossrail will operate up to 24 trains per hour during the peak between Whitechapel and Paddington', said Crossrail Ltd Chief Executive Andrew Wolstenholme. 'The new signalling system will incorporate Automatic Train Operation to support the delivery of a high-frequency metro service and will also be capable of enhancement to 30 trains per hour through the central section at a later date.'
Under the contract Siemens is required to create around 20 apprenticeships and job start roles for people who are long-term unemployed or out of education or training for six months. The job starts must be taken up by individuals living within Greater London or within 1·6 km of the Crossrail route.
Siemens will also be required to provide 500 days of work experience and placement opportunities for young people.