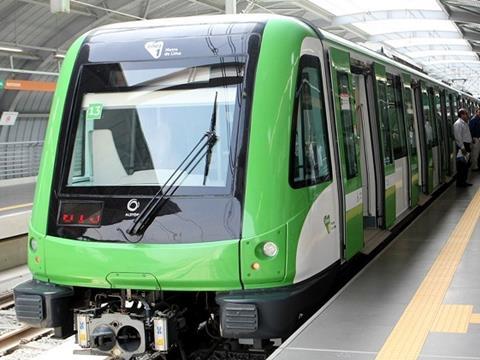 PERU: Siemens announced on January 4 that it is to provide a power supply upgrade to the first section of Lima metro Line 1. The work will be carried out without interruption to services.
Electrification equipment on the 9 km between Villa El Salvador and Atocongo dates from 1995. Siemens will upgrade four traction power substations, six medium-voltage cabinets, as well as overhead cables and SCADA equipment.
Siemens supplied the substations for the second and third phases of Line 1, and in 2016 the company was awarded a contract to supply substations for Line 2 and the first phase of Line 4. Furrer+Frey is supplying overhead electrification.