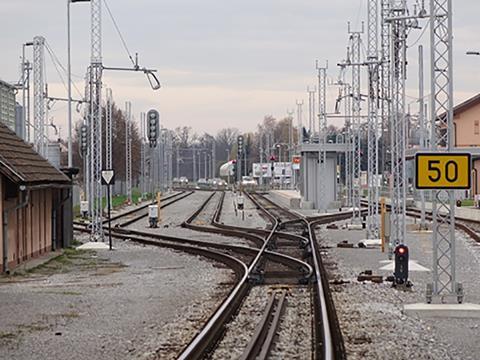 SLOVENIA: The Ministry of Infrastructure has awarded a consortium of CAF Signalling and local company ISKRA a contract to design, supply install and commission electronic interlockings and other signalling equipment to replace relay-based systems on the 117 km route between Zidani Most and Sentilj.
The project aims to improve safety and increase capacity on the line to the border with Austria near Maribor, while also reducing maintenance costs.
It is being co-funded by the EU's Connecting Europe Facility and European Regional Development Fund.