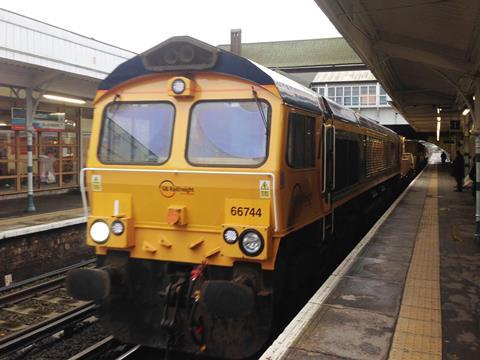 UK: Network Rail has awarded Siemens Rail Automation the contract for the Victoria 2 resignalling project, which will see control of the 750 V DC third rail electrified suburban routes serving Sutton and Wimbledon in south London transferred to the Rail Operating Centre at Three Bridges.
Siemens is to supply two new Trackguard Westlock computer-based interlockings, which will be installed at Sutton and Wimbledon; these will replace life-expired relay interlockings at Sutton, Mitcham Junction and Wimbledon which date from the early 1980s.
All of the lineside signalling between Sutton and Mitcham Junction will be completely renewed with LED signals, and axle counter train detection will replace the existing track circuits. The CCTV-monitored level crossing at Mitcham Eastfields will also be renewed.
Control of the area will be transferred from an NX panel at the Victoria Area Signalling Centre to a Siemens Controlguide Westcad control desk at Three Bridges ROC. This will be the same as the workstations already operational at Three Bridges to control the London Bridge area as part of the Thameslink Programme.
Preliminary work for the Sutton scheme is already underway, with the final commissioning scheduled for Easter 2018.