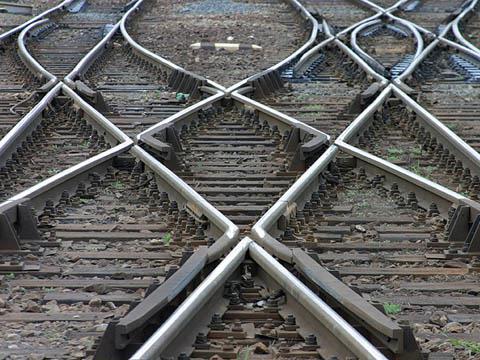 VENEZUELA: Test running is expected to start this month on the 128·8 km rail link between Puerto Cabello and La Encrucijada, according to Franklin Perez, President of the state railway authority Instituto de Ferrocarriles del Estado.
Reporting progress with the government's National Railway Development Plan on September 24, Perez said the line was more than two-thirds complete, and should be operational within two years. Last November, the consortium of Italian contractors building the line was awarded a further US$763m contract to add a connection to the north coast port east of Puerto Cabello.
The line to San Diego and La Encrucijada is the furthest advanced of the projects in the country's ambitious 25-year plan launched in 2006. This envisages the construction of five railway corridors totalling 13 665 route-km to connect the country's principal cities by 2030. Carrying both freight and passengers, the rail network is intended to offer an alternative to long distance bus or airline services, helping to relieve the congested roads and encourage regional economic development. President Chávez suggested in 2010 that it could be carrying 240 million passengers/year by 2030.
The Italian consortium is also working on two separate north-south lines in the southeastern state of Guarico, running for 201 km from Chaguaramas to Cabruta, and for 252 km from San Juan de los Morros to San Fernando de Apure, under contracts ratified in 2010. Meanwhile, Perez said the 468 km east-west line linking Anaco in Anzoategui state with Tinaco in Cojedes, which is being constructed by China Railway Engineering Corp at an estimated cost of US$10bn, was around 20% complete.
Work is already underway on renovation of the 370 km Centro Occidental Simon Bolívar Railway, running south from Puerto Cabello to Barquisimeto, Yaritagua, and Acarigua; trains began test running last year on a rehabilitated 101 km section between Acarigua and Barquisimeto. The IFE President said new housing was under construction for around 3 000 families which needed to be relocated before the reconstruction work could be completed.
The government has already announced a grant of US$300m to order extra trains to operate on the isolated 44·1 km Ezequiel Zamora Railway between Caracas and Tuy Medio, which opened in 2006. This line is electrified at 25 kV 50 Hz, and worked by a fleet of 52 EMU cars; the additional vehicles are expected to start to arriving from Japan next year.