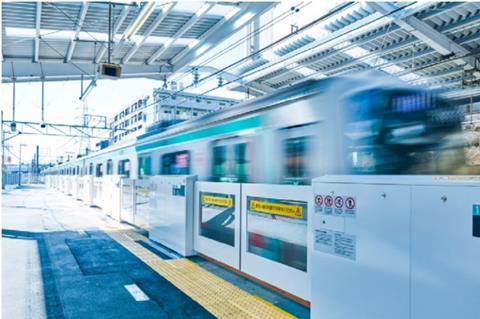 JAPAN:·Tokyu Corp has completed a five-year programme to install platform edge doors and barriers with sensors at all 64 stations on its Toyoko, Denentoshi and Oimachi suburban lines.
The only Tokyu Corp stations which have not been equipped are those on the 5 km 10-station Setagaya Line between Sangen-Jaya and Shimo-Takaido, which is essentially a light rail line where maximum speeds are limited to 40 km/h, and the three stations on the 3·4 km Kodomonokuni Line between Nagatsuta and Kodomonokuni.
The programme has already proven effective, with the number of incidents involving passengers falling from platforms reducing from 131 in 2014 to 10 in 2019.