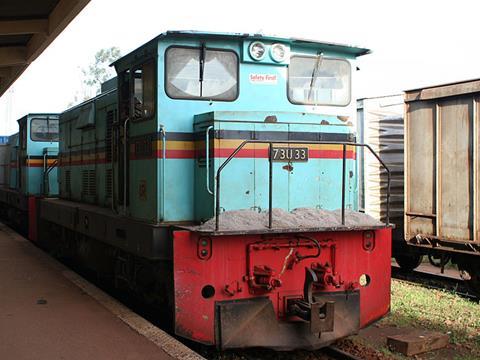 AFRICA: The governments of Uganda and Rwanda have jointly awarded German firm Gauff Ingenieure a contract to provide consultancy for the preliminary engineering design of a proposed standard gauge railway from Kampala in Uganda to Kigali in Rwanda.
The route would parallel the existing metre-gauge Kampala – Kasese line as far as Bihanga, before tuning south towards the Rwandan border.
Rwanda is contributing €1·4m and Uganda €4·9m for the study, which is expected to take a year to complete.
The line would eventually link with the Chinese-backed railway to be built from Mombasa to Nairobi in Kenya, and also to Juba in South Sudan.
The estimated US$13·5bn cost of the project would to be split between Rwanda, Uganda and Kenya. The line would be designed to carry freight at 80 km/h, with the aim of attracting traffic away from the roads.
Director-General of the Rwandan Transport Development Agency Guy Kalisa said there was a 'strong commitment' to 'regional integration projects aimed at promoting regional trade and free movement of people and goods.'