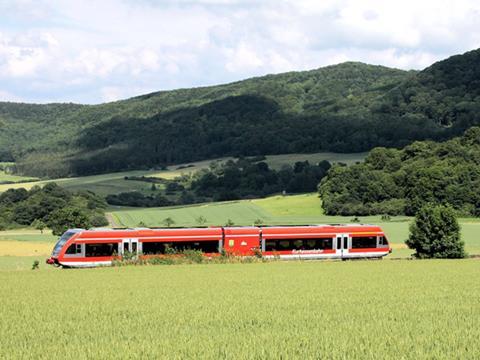 GERMANY: Work to reopen the out-of-use 30 km Untere Edertalbahn between Korbach and Frankenberg was launched when Hesse Transport Minister Florian Rentsch attended the start of vegetation clearance at Korbach on February 15.
The project aims to improve access to tourist destinations around the Edersee, providing a direct route between Sauerland and the Rhein-Main region.
The work required includes rehabilitation of the bridges and a tunnel, and upgrading of level crossings. The €17m cost is being funded by the Land of Hesse (80%) and Waldeck-Frankenberg district.
From the end of 2014 DB's Kurhessenbahn subsidiary is to provide a passenger service every 2 h on behalf of Nordhessen transport authority NVV. There will be nine trains a day, with a journey time of 38 min.