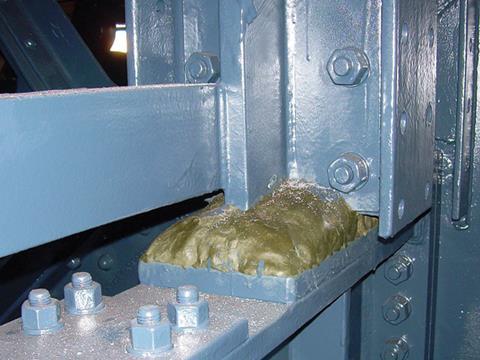 UK: During a £12m upgrade of Network Rail's Ouseburn Viaduct which carries the UK's East Coast Main Line in Newcastle, Carillion identified a problem just above the rocker plates where, owing to limited access for applying protective paint, there was a potential for rainwater to build up.
This could cause unsightly staining of the steelwork, as well as long-term development of further corrosion.
To overcome this, the areas involved were packed out with Winn & Coales Denso's Densyl Mastic, a cold-applied self-supporting mastic for sealing, filling and caulking applications where protective and waterproof non-setting mastic is required.