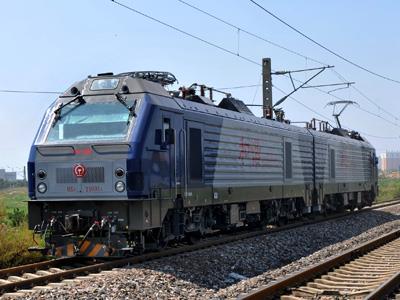 CHINA: A ceremony at Golmud in Qinghai province during October officially launched construction of a 506 km railway to Dunhuang in Gansu province. Work is expected to take five years and cost 12·9bn yuan.
The single-track electrified line with provision for future doubling will provide a connection between the existing railway to Tibet and the line to Xinjiang. It is being designed for 160 km/h running and freight trains of up to 4000 tonnes.
A service of 20 pairs of passenger trains a day is planned, and freight traffic is predicted at 60 million tonnes/year.
Studies were undertaken to ensure the railway would not be at risk from sand blown from 'megadunes' along the route.