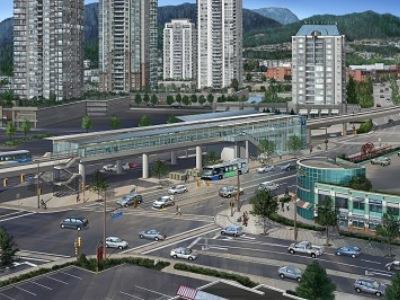 Belgium: Infrabel has awarded a joint venture of CEI-De Meyer and Jan de Nul two civil works contracts totalling €85m for tunnel and bridge construction and track remodelling as part of the €255m Mechelen bypass, which aims to increase capacity and line speeds and improve the wider urban environment.
Canada: Partnerships BC has awarded Thales a contract to install SelTrac CBTC on the 11 km SkyTrain Evergreen light metro line due to open in early 2016.
China: Baoji CSR Times Engineering Machinery has won a 470m yuan contract to supply China International Tendering Co with rail defect detector cars.
Shanghai Railway Bureau has awarded CSR Qingdao Sifang a 400m yuan contract to supply 350 km/h 'comprehensive inspection trains'.
France: Greater Bordeaux authority has selected a Sferis/TSO Caténaires joint venture to undertake 1·5 kV DC electrification for the first phase of a project that could eventually see tram-train services operating along the Bordeaux – Le Verdon line.
Kazakhstan: KTZ has awarded the KazElectroPrivod joint venture of rolling stock maintenance subsidiary Kamkor and Alstom a €90m contract to supply 10 000 points machines over 10 years. Alstom said its share is worth €65m and provides a foothold in the regional signalling market.
Norway: Skanska has won a NKr282m contract to rebuild Høvik station in Bærum, including 1 km of railway, drainage systems, platforms and upgrading a road bridge. Completion is planned for May 2015.
Poland: Transport authority ZDiT ód has awarded PRM Mosty ód a 308·4m złoty contract to modernise the Retkinia – Widzew tram route in ód. This includes a 4 km extension to Olechów and rebuilding a major junction between east-west and north-south routes.
ZUE has won a 135m złoty contract to modernise Pogodno tram depot in Szczecin for Pesa Swing trams.
PKP PLK has awarded a consortium of CTL Service, PNiUIK Krakow and PRB TOR a 132m złoty contract for track and electrification renewals on the 46 km Czestochowa – Koniecpol route. PNiUIK is to modernise the 64 km Czestochowa – Fosowskie line at a cost of 320m złoty.
Elektro-Tel-Bud has signed a 45m złoty contract to supply telecoms for the Warszawa – Tuszcz line.
PNIK Dolkom and PRB are to upgrade the 11 km Bytom Pónoc – Tarnowskie Góry and 16 km Kalety – Strzebi sections of corridor CE65 for 52m złoty. Porr is to modernise the 10 km Poddbice – Kudna section for 24m złoty, returning line speeds to 120 km/h for passenger trains and 100 km/h for freight.
Thailand: SRT has awarded the MAA Consortium of MAA Consultant, Southeast Asia Technology, Nippon Koei, Index International Group and PB Asia a 826m baht consultancy contract for the Bangkok Red Line.
UK: Network Rail has announced its first 'pure construction alliance' to deliver the £250m Stafford Area Improvement Programme. NR is to act as both principal client and partner to Atkins, Laing O'Rourke and VolkerRail for the project, which includes track remodelling, resignalling, construction of a flyover and line speed improvements over 37 km between Norton Bridge and Crewe.
This month Hochtief will begin work on the £20m replacement of the wooden Pont Briwet viaduct on the Cambrian Coast line. The bridge carries a parallel toll road, which is to be upgraded for heavier vehicles and fees abolished.