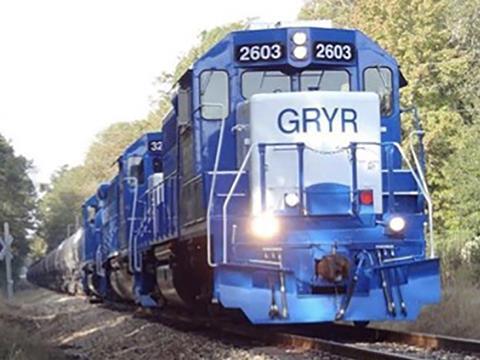 USA: International Rail Partners has made its first short line acquisition, buying Grenada Railroad from Iowa Pacific Holdings and taking over operations on August 2 under a lease-purchase agreement with the North Central Mississippi Regional Railroad Authority which owns the infrastructure.
Terms were not disclosed. Oppenheimer & Co acted as exclusive financial advisor to IRP.
The 340 track-km line runs south from Memphis in Tennessee to Canton in Mississippi, with branches to Coffeeville and Kosciusko.
It handles 10 000 wagonloads a year, with traffic including forest products, plastics, petroleum products, flour and grain. It interchanges with CN and has access to Norfolk Southern, CSX, BNSF and Union Pacific routes. A Christmas-themed tourist passenger train also operates from Batesville.
IRP intends to revive the 130 km section of the line from Grenada to Canton which has been closed since 2011. In 2017, the federal Department of Transportation announced a $7·5m grant to support rehabilitation.
'We are pleased to announce the acquisition of the Grenada Railroad, the first by our newly-formed rail venture', said Gary O Marino, Chairman & CEO of Florida based IRP. 'We look forward to working with NCMRRA, shippers and the local community to grow and enhance Grenada's short line rail operation.'
Marino was formerly the President & CEO of short line holding companies RailAmerica and Patriot Rail Corp. IRP has 'strong financial backing that, combined with our own capital, will provide the funding necessary to compete in the reinvigorated rail acquisition market', he said, adding that the company plans to 'strategically invest where significant value can be added through our organisational expertise.'