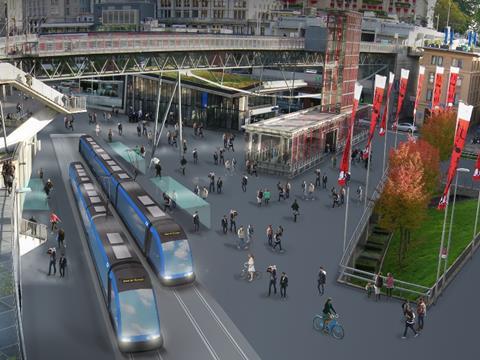 SWITZERLAND: Lausanne public transport operator TL announced on March 10 that the Federal Office of Transport had granted approval for the construction of the first phase of tram route T1 from Lausanne-Flon to Renens-Gare.
A public inquiry had been launched in June 2012 to consider plans for the new route, and TL says that several modifications were made to the project as a result. In particular, the site of the terminus at Flon had been moved to reduce its impact on the Place de l'Europe.
Construction of the route to Renens, including a rolling stock maintenance facility next to TL's Perrelet depot, is expected to take four and a half years to complete. The second phase of the project would see T1 extended to Villars-Sainte-Croix.