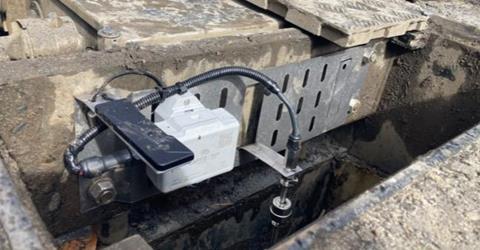 AUSTRALIA: Melbourne operator Yarra Trams has completed the deployment of IoT-based condition monitoring tools to support preventive maintenance of points and to mitigate the effects of hot weather on its tracks.
YT has installed Queensland-based IoT technology company Kallipr's Captis Pulse Lite and Captis Pit Monitoring products across its network.
A particular challenge on Melbourne's large legacy tram network is related to the widespread use of sanding to improve braking and adhesion. This can cause sand to be displaced by tram movements, which can then clog up switches and crossings, and heighten the risk of flooding when it rains.
The Captis Pit Monitoring tool alerts the operator to any build-up of sand and debris around pointwork and associated drainage channels, enabling them to be cleared as part of preventative maintenance processes.
Captis Pulse Lite is a rail temperature monitoring tool which can transmit information on the temperature of the rails and the wayside environment. This helps to inform assessment of the risk of possible track buckling.