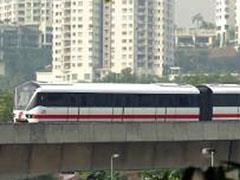 MALAYSIA: Public transport authority Syarikat Prasarana Negara Bhd has awarded the first construction contracts for the 7bn ringgit Kelana Jaya and Ampang light rail expansion project in Kuala Lumpur. Both routes will eventually meet at Putra Heights, creating a ring around the city.

The Kelana Jaya Line extension from its current terminus at Kelana Jaya south to Putra Heights will be 17 km long with 13 stations. Phase I, covering the initial 9·2 km to Summit, will be built by Trans Resources Corp for 950m ringgit; work is expected to last 30 months. Box girders are to be supplied by UEM Builders Bhd and Intria Bina Sdn Bhd for 93·2m ringgits.

The Ampang Line will be extended by 17·7 km from Sri Petaling to Putra Heights adding 13 stations. The Bina Puri Holding-Tim Sekata joint venture has won two contracts totalling 702·3m ringgit to build the first 7·4 km section to Station No 5 and to supply box girders. The work is expected to take 27 months to complete.

Further Phase I tenders were issued in October covering the construction of stations on both routes and the supply of railway systems, including their integration with the existing infrastructure and rolling stock.

Further packages will be tendered during Phase II to expand the Kelana Jaya Line by 7·8 km and six stations and the Ampang Line by 10·3 km and eight stations to a common terminal at Putra Heights. Bids will be invited once the final design has been approved, which is expected in mid-2011.

* Scomi Engineering subsidiary Scomi Rail Bhd has received notification from SPNB of its intention to award SRB a 494m ringgit contract to supply 12 four-car trainsets to expand the Kuala Lumpur monorail fleet.