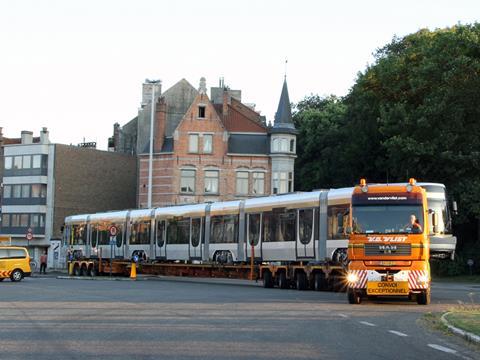 BELGIUM: Specialist heavy and abnormal load transport company Van der Vlist is delivering new trams to Brussels from Bombardier Transportation's Brugge plant.
The seven-section Flexity Outlook T4000 trams for city transport operator STIB are almost 44 m long and 2 300 mm wide.
For transport from the factory they are carried on modular road trailers, with an overall road vehicle length of 53 m. Van der Vlist's custom-made loading rails are used to load and unload the trams at either end of the journey.