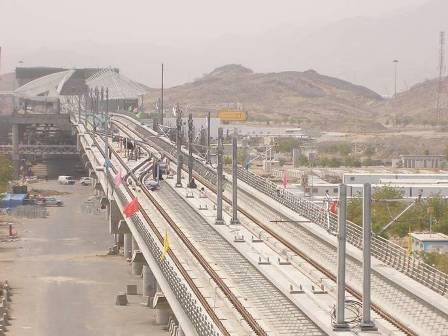 SAUDI ARABIA: The Development Commission of Makkah & Mashaaer has awarded Parsons Brinckerhoff a US$93·6m 60-month contract to provide programme management consultancy services for the 62bn riyal Makkah Public Transport Programme.
Makkah Mass Rail Transit Co is responsible for managing the development of integrated metro and bus services in the city. Four metro lines totalling 114 km with 62 stations are planned, along with a network of shuttle, local and express buses. Implementation is to be undertaken in three phases over 10 years. Tendering of Phase 1 including 40 km of metro is planned for December this year, for completion four years later.
Announcing the consultancy contract on July 8, Parsons Brinckerhoff said it would provide MMRTC with services including supervision of contractors and procurement, administrative support and oversight of quality, health, safety and environment management.
'Once completed, this programme of work will leave a legacy for generations to come', said Parsons Brinckerhoff President & CEO George J Pierson.