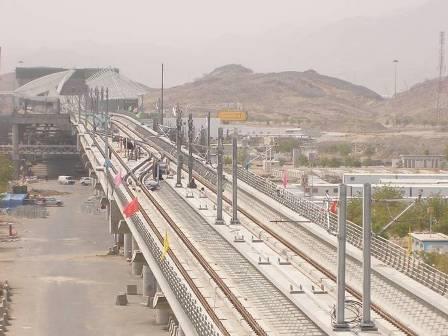 SAUDI ARABIA: Plans to develop metro networks in Jeddah and Makkah have been approved.
A 62bn riyal strategy to develop a metro and bus network in Makkah was announced on August 14. Four metro lines totalling 182 km with 88 stations are planned, supplementing the existing Al Mashaaer Al Mugaddassah line which carries Hajj pilgrims. Construction is expected to take 10 years.
The holy city receives more than 6 million pilgrims and other visitors a year, putting great pressure on its road network.
Meanwhile, Mayor of Jeddah Hani Abu Rass and Undersecretary for Transportation Abdul Aziz Al-Awhali have approved the route of the first phase of a planned metro. Phase 1 would link the King Abdulaziz International Airport with the Prince Abdullah Al-Faisal Stadium, central Al-Ruwais and Al-Khozam.
A recent study found that public transport has a market share of 4% in Jeddah, which the mayor said was 'hugely out of sync with the rest of the world where up to 70% of the population in major cities uses public transport.'