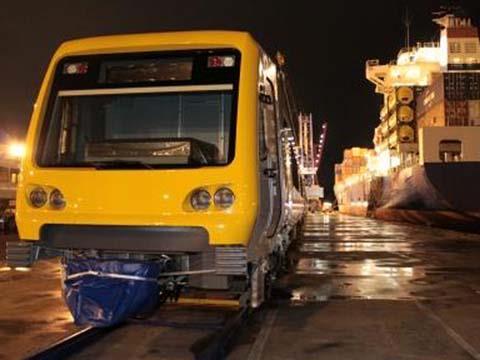 AUSTRALIA: 'Metro' was unveiled as the branding for Melbourne's suburban rail services on September 1, when the Victoria government signed the operating contract under which Metro Trains Melbourne will replace Veolia Transport.
On the same day, Keolis Downer EDI signed the contract to operate the Yarra Trams network.
Both agreements start on November 30 and run for eight years with optional seven-year extensions. MTM will be paid an average of A$474m a year, and KDR A$97m.
State Premier John Brumby said the MTM joint venture of MTR Corp (60%), John Holland (20%) and United Group (20%) 'will partner our government as we transform our suburban train system to a modern, metro, mass transit train network'. UGL anticipates its stake will generate revenue of A$162m a year, plus revenue from capital works.
The contract imposes higher performance standards than the previous agreement with Veolia Transport, including better punctuality, 24% fewer cancellations and a crime-reduction programme. 'Passengers will notice the changes in their experience from day one' said Brumby.
The Yarra Trams name will remain after KDR takes over from TransdevTSL. The tram agreement commits KDR to spending A$5m on deep cleaning and vehicle repairs, and A$9m on overhauling the 33 Z-Class trams. KDR will also oversee the procurement of 50 low-floor trams from 2012.
The first of 38 Alstom X'Trapolis suburban EMUs for Melbourne arrived from Italy on August 24. Seats and interior fittings are now been installed at Newport workshops before testing. It will enter service in December, with the rest to follow by 2014.