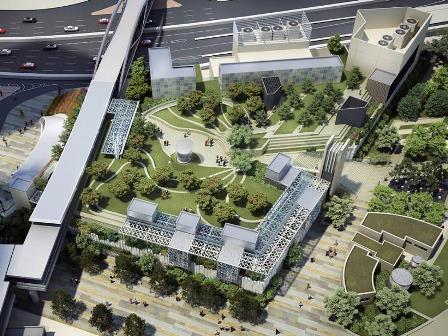 CHINA: The Executive Council of Hong Kong approved two metro projects on November 30 that will extend the MTR network by almost 10 km when they open in 2015.

The 7 km South Island Line (East) will run from Admiralty to South Horizons, in Aberdeen, with intermediate stations at Ocean Park, Wong Chuk Hang and Lei Tung. A depot at Wong Chuk Hang will house the three-car trains that will work the route. Construction of the mostly underground line is due to start in mid-2011. The estimated cost is HK$12·6bn at 2009 prices. End-to-end journey time will be around 10 min.

The existing Kwun Tong Line will be extended by 2·6 km from Yau Ma Tei to Whampoa with an intermediate station at Ho Man Tin providing transfers to the future Shatin – Central Link. Estimated cost at 2009 prices is HK$5·6bn. The drill and blast method will be used to excavate the tunnels when work starts in mid-2011.

In line with the government's 'rail plus property' approach to metro project financing, sites have been reserved for development at Wong Chuk Hang and Valley Road Estate.

MTR Corp announced on November 3 that Admiralty station is to be expanded and four platforms added to serve the South Island Line and the Shatin – Central Link. Construction of SCL is due to start in 2012.